The role of the Police Services Boards is established through legislation described in the Police Services Act (PSA). These boards are a form of civilian governance that a detachment commander will work with and report to, in relation to defining goals and objectives for police services delivered in the municipalities or area. Police Services Boards are the primary governor of policing services and are provided specific legislated powers enabling them to fulfill their role as an instrument of public oversight of the police. The primary instruments of board governance are policies and business plans. Civilian governance ensures that the police remain responsible for operational matters, while being suitably accountable to civilian authorities for the delivery of police services.
Farewell & Best Wishes to Retired PSB Chair Mayor Rick Milne
On behalf of all the members of the Nottawasaga OPP, we would like to congratulate you on your well-deserved retirement in 2022. Thank you for over 30years of service and dedication to our community as Mayor and for your leadership as the Chair of our Police Services Board. We wish you all the very best in your future endeavours! Cheer to health & happiness Rick!
-Inspector Steve Ridout, Detachment Commander, Nottawasaga OPP
Nottawasaga Police Service Board Members
Richard Norcross
Chair, Mayor of New Tecumseth Township
Mayor Richard Norcross is currently serving his seventh term on Council for the Town of New Tecumseth and has held a variety of positions in municipal politics for more than two decades.
He is currently serving his first term as Mayor for the Town of New Tecumseth. Prior to becoming Mayor, he was elected to the position of the Deputy Mayor from 2018 to 2022 and was Ward 6 Councillor for 18 years – from 2000 to 2018. Prior to joining Council, he was the Hydro Commissioner – New Tecumseth Hydro Vice Chairperson. As an active member of our community of almost 44,000 Mayor Norcross is a long-time business owner with strong business acumen and leadership skills.
Mayor Norcross represents New Tecumseth as a member of Simcoe County Council. He sits on the Simcoe Manor Redevelopment Committee, is Chair of the Lake Simcoe Regional Airport Board and past Chair of the Simcoe County Governance Committee. Richard is also a member of the Beeton Tottenham Chamber of Commerce as well as the Beeton Tottenham Business Improvement Association.
Mayor Norcross is dedicated to the community that he is proud to serve and to his family, wife Robin and two sons.
Sandie MacDonald
Vice Chair, Major of Essa Township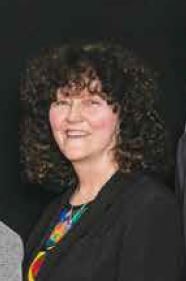 Mayor Macdonald is the proud daughter of a World War II and Korean War Veteran and is married with two children and two grandsons. She has lived in the Township of Essa for over 60 years, I have had the honour of being on Essa Council for 20 years and this is her second term serving as Mayor of the Township.  Mayor Macdonald owns and operates a local health store for the past 27 years.   Mayor Macdonald served on the Nottawasaga Police Services Board and look forward to this year on the Board. We are very proud of our Nottawasaga OPP, as. they are second to none, and we are so thankful for the sacrifice's you make every day to keep everyone safe.  Mayor Macdonald feels fortunate to be part of a positive working relationship between the Townships of New Tecumseth, Adjala -Tosoronito and Essa.
Paul Whiteside
Provincial Appointment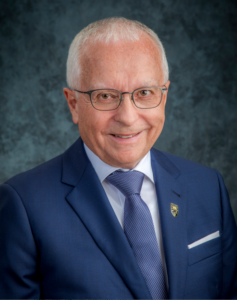 J.J. Paul Whiteside was appointed by Order in Council on January 9, 2020, as member of the Nottawasaga Police Services Board for a three year period. In December 2022, Paul was reappointed by Order in Council for another term.
Paul is a retired Professional Accountant who served for 28 years as a Chief Financial Officer/Treasurer of the Town of New Tecumseth and the former Town of Alliston. Prior to working for the Town, Paul was employed at Baxter Corporation for 16 years as Plant Accountant.
In 2005, he was granted Fellowship by the Chartered Professional Accountants of Ontario in recognition of his significant contribution to the accounting profession and to his community. Paul was also honoured with a Lifetime Membership in 2010. In 2006, Paul was inducted into the Alliston Herald Hall of Fame. In addition to serving on the PSB, Paul is currently a member of the Board of Directors of the Gibson Cultural Centre.
Debra Hall-Chancey
Community Representative, Township of Adjala-Tosorontio
Deborah Hall-Chancey has lived in Adjala-Tosorontio for the last 8 years with her husband and 2 sons.
She has served on Adjala-Tosorontio's council from 2019-2022 along with several committees during those years. She is the Chair of Committee of Adjustment (COA), Vice-Chair Audit, EDC, Recreational Committee, Canada Day, Farmers Market and Simcoe Agriculture Tourism. Deborah has extensive corporate operational experience working with companies such as Goodwill Industries, B+C Group of Companies, and international company HDS Group (32 banners) out of Paris, France.
Pam Slowleigh                                                                                                                                    Secretary, Nottawasaga Police Service Board

Pam was appointed to the Board in 2022 and has been an employee of the Town of New Tecumseth for almost 15 years and is currently the Deputy Clerk.  She has a background in recreation, municipal legislative services, and community engagement.  Pam was recently appointed as the Deputy Clerk in a permanent capacity.  She is passionate about the community she and her family live in and is honoured to serve in the area.