Collaborate Nottawasaga works together to provide a variety of social services. The agencies and non-profit organizations provide assistance in many areas including, literacy, employment and social support programs. Learn more below:

The Literacy Council of South Simcoe
Next Step is a non-profit organization dedicated to raising awareness about literacy issues in the region of New Tecumseth, Adjala-Tosorontio, Innisfil, Essa, and Bradford West Gwillimbury. We offer free, one-to-one and small group tutoring to adults in reading, writing, and math to help increase employability and independence. We create customized training plans to help students progress toward their personal goals, at their own pace, in a confidential and supportive environment.
Learn More

The Well Community Chapel
The Well opened in 2013 as a by-donation, volunteer-driven café, offering a safe and welcoming environment available to the community for fellowship, local events and counselling services.
Undergoing a redevelopment phase in early 2020, in partnership with Zechariah 4:6 Ministries, The Well Community Chapel is now a full-time interdenominational Christian Chapel. Working cohesively together with members of various local churches, The Well is a meeting place for Christian support groups, worship and prayer gatherings, Bible studies, and community outreach events. Our main focus is to provide a space which is dedicated to sharing the love, grace and truth of Jesus Christ to both God's Church and the Community as a whole.
Learn More

Home & Community Care - Central
Provides a wide-range of health-care services and resources to support you at home, at school or in the community. We help determine the right care and health supports for you and get you the care you need.
Learn More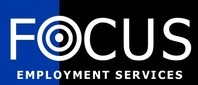 FOCUS
The purpose of FOCUS is to enhance employment opportunities in the South Simcoe Area, including Alliston, Angus, Beeton and Tottenham. Their services include: employment and career counselling, job search, job postings, resume and cover letter assistance, career decision making and employment workshops.
Learn More

SCRAM
The new Security Camera Registry and Mapping (SCRAM) Program is a community based crime prevention opportunity that enlists the help of Nottawasaga property and business owners. This program allows community members to voluntarily identify their residential or business video surveillance locations. Disclosing footage to police is on a voluntary basis. Identified addresses will be mapped on a database of surveillance camera locations for officers to quickly and effectively direct resources when investigating criminal offences in neighbourhoods.
Please provide the following information:
Business Name
Address
Contact name, cell phone and/or residential/business number, and e-mail address
Camera information (description of camera location(s), exterior facing, what they capture etc.).
Please e-mail above information or any questions to OPP.Nottawasaga.SCRAM@opp.ca

Alliston Family Health Team
Find various programs that are offered through the Alliston Family Health Team, located at the Millpond Medical Centre in Alliston.
Learn More
Contact Information
For emergency assistance, please call 911. All non-emergency calls for service (24 hour toll free, anywhere in Ontario) should be directed to 1-888-310-1122 or 1-888-310-1133 (TTY). The Nottawasaga OPP Detachment can be reached at 705 434-1939.